LED modules
We help you with
Design, Manufacturing, Final assembly.
Compact constant current device with DALI2.
Works with LED forward voltages down to 3V.
LED modules
Tailored. For experts.
Facade lighting
Solid colored light for Radison Blu Scandinavia.
FOTON LED
For photographers, by photographers.
Products
LED modules, drivers and accessories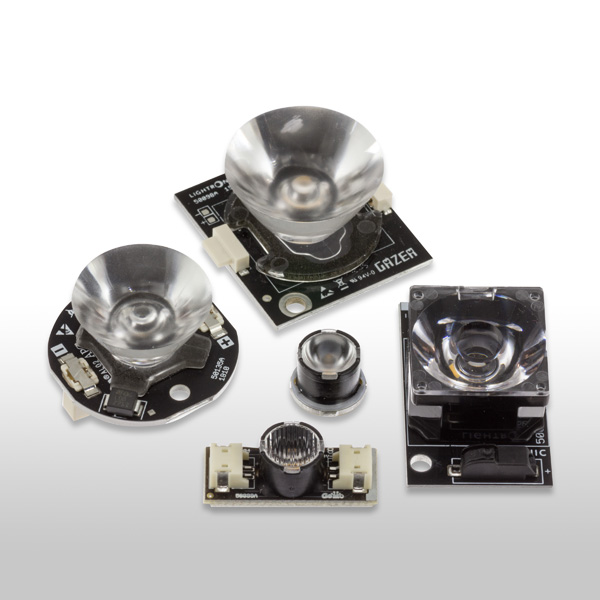 LED modules with a single light point. Round or square. For mounting in most lamp housings - round, linear, square. Both white and colored light.
Elongated LED modules. Perfect for mounting in linear profiles. Choose from white, RGB or RGBW variants.
Controls the LED module wirelessly. Connect a control unit to the LED driver and the light will be controllable via Casambi or Wireless DMX.
20-60W. DALI, 0-10V, Hot-Pluggable, flicker free. LED modules require a drive unit. We have several models that match our LED modules.
About us
Experts in LED modules
LED modules
Lightronic offers LED modules of various kinds. Specially adapted to your wishes, or directly from the stock of our large standard range. We prioritize longevity and quality. Therefore, all parts, such as electronics, mechanics and optics, come unconditionally from selected quality suppliers. In our standard range, you can order directly, or get help developing a tailor-made, unique solution. Thanks to high-quality components combined with many years of experience with LEDs and applications, we can offer perhaps the most reliable and optimal LED solutions on the market. Gekko, Gazer, Iris and Spektral are the names of our best-selling products. In addition to this, we have a variety of LED drivers.
Consulting
Our Consulting includes design work for the production of customized LEDs. We work with both complete solutions and sub-assignments, which is why we welcome all questions within LED. Our assignments can concern electronics design, prototypproduction and assembly work. With our solid experience in LED modules, drives and LED drivers since 2008, we dare to call ourselves experts in the field.
Foton LED
In recent years, we have developed the innovation Foton LED. An LED panel for the photography and film industry, which can be found at Kameradoktorn in central Stockholm and tested by a number of photographers since the launch in 2018. Foton LED is based on high-tech lighting, which is also easy to use. read more about Photos.
The Dalco Group
Lightronic is part of the Swedish-owned The Dalco Group, which was founded in 1987. The group also consists of Lightronic among others Dalco Consultant which offers qualified Consulting in infrastructure and Dalco Accounting who works with accounting. Further reading about Lightronic can be found via the button below.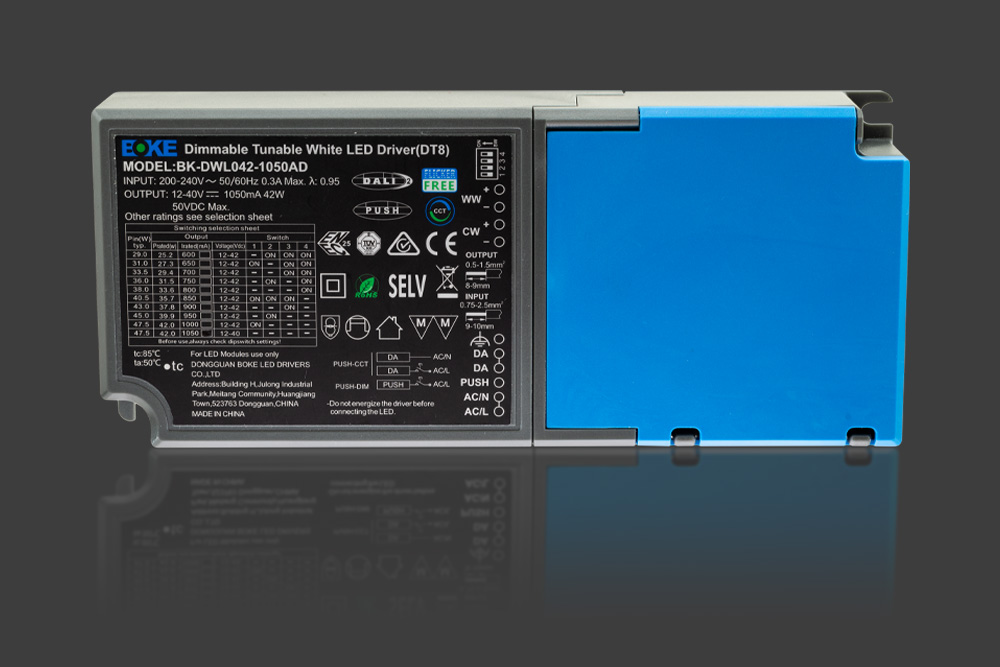 06 May, 2021 Constant current 42W with DALI2 and Push - from new supplier BokeTo be able to steplessly regulate color temperature and luminous flux, LEDs with two different color temperatures are required. For these, a driver is needed that can interpret control signals and ensure that the correct diodes ...
Lightronic
Welcome to contact us
Contact
Welcome to contact Lightronic. Call us on 010-7080 440, email at info [at] lightronic.see or send an email directly via the email form at Contact. We always try to respond within 48 hours.
Rosersberg, Head Office
Our newly inaugurated head office is located in Rosersberg, just north of Stockholm with direct connection to Arlanda, where some development and assembly takes place.
Assembly and special development
In our assembly rooms in Föllinge, just north of Östersund, most of the assembly of our products takes place. In Lund, we work with special development of products that require special equipment.
Contact
Phone:
E-Mail: info [at] lightronic.see
Visiting and Delivery Address
Lightronic AB
Tallbacksgatan 11R
195 72 Rosersberg
Invoice Address
Lightronic AB
Box 4008
195 04 Rosersberg
News mail
Subscribe to news